"The end of the world"
(the title inspired by Blackfield band) is an illustration booklet represents the style of the artist about propaganda design and how to enhance propaganda design into a fresher look. The purpose is to experiment the attractiveness of the illustrations to an effective way of propaganda design.
Project done in semester 1 - level 2 (diploma) at Lasalle College of the Arts 2008.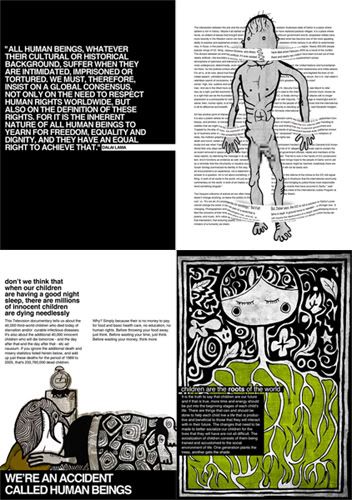 The project includes a set of stickers and boxes.